Kenice Mobley has a duty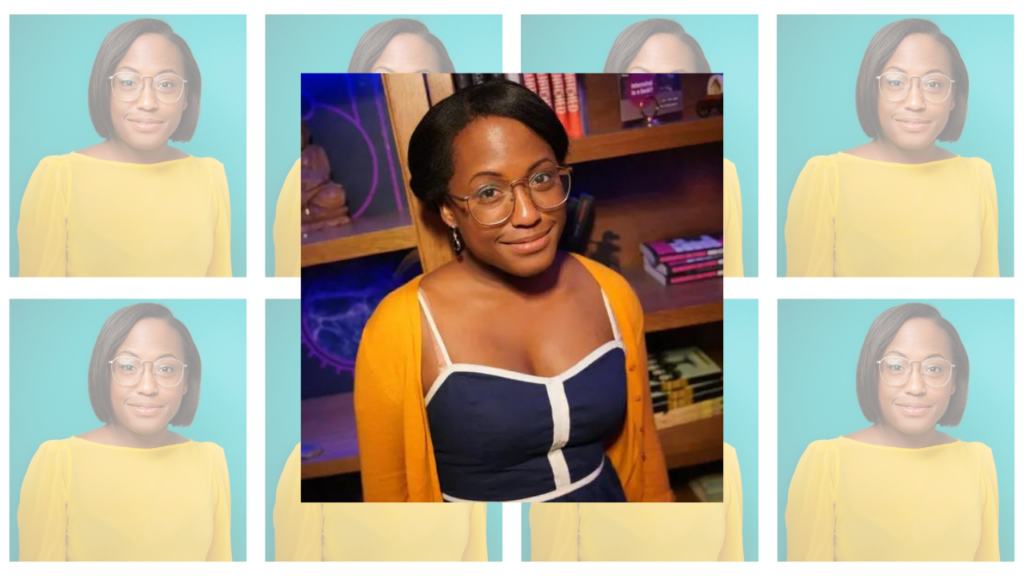 Kenice Mobley is a standup comedian and filmmaker who lives in Brooklyn, New York. 
Kenice performs standup comedy around the world and recently made her late-night debut on The Tonight Show with Jimmy Fallon. In 2021, she was listed as one of Vulture's Comedians You Should and will Know. In 2022, she performed at the Netflix is A Joke Festival as part of the taped show "Introducing….". Kenice worked on the BET Awards and By Us For Us, a sketch comedy series presented by Color of Change, and is currently part of the Creators Program at Comedy Central. Appearing regularly on SiriusXM, Kenice has hosted Complexify on ViceNews, Love About Town, a relationship podcast, and Make Yourself Cry, available on Planet Scum.
---
Please embark on the tale of your worst gig.
The show that is forever seared into my memory was when I was only a couple of years into doing comedy. A friend told me about an opportunity to make $30, we just had to drive 4 hours into Maine.
When we arrived, the "show venue" was actually a gazebo in the middle of a park by the ocean. There were only three people sitting on benches facing the gazebo, so I asked when the audience was expected to arrive. I was told the 3 people were the audience, and that I would be going first. I was supposed to do 15 minutes to this crowd. After about a minute of no response, I checked in with the audience to make sure they could hear me. They could, they just barely spoke English. They were all French.
The rest of my set was a mix of casual conversation about life in France and some of my dirtier jokes. When I got off stage, I was told that my jokes were playing from the loudspeakers at the nearby beach, and parents didn't want their kids to hear me talk about cum and abortions. My friend and I walked around in the woods for the rest of the show before driving back. When he dropped me off in front of my house, he requested gas money, so I just handed the small payment back to him.
What were you like as a teen?
As a teen, I was convinced that I would be a businesswoman and make a lot of money. Very few people thought I was funny except for my small circle of friends. I was one of those know-it-all debate kids.
On your deathbed, what transcendent advice would you croak at a young comedian?
If you're working hard, and you like your jokes, keep going. The barriers in your way are likely more about other people than they are about you.
When you were coming up in comedy, what helped you stick with it?
A circle of comedy friends where we all make each other laugh. Even though some of us no longer do comedy, we're still friends today.
Best comedy advice you ever got?
If you want to not sound like everyone else, focus on what makes your perspective unique.
Worst comedy advice you ever got?
Stop talking about race or women stuff, it alienates the audience.
How has being funny helped you in your offstage life?
Being funny makes you memorable to people you work with. Whether it is in an office, or at the DMV, you're less likely to be forgotten or overlooked if you make the people around you laugh.
Was there one person who inspired you to go into comedy? 
My ex, who was very bad at comedy, took me to the first comedy show I ever went to. I saw terrible joke after terrible joke, and thought, if they let just anyone do this, maybe I can do this, too!
What single word always cracks you up?
Duty. In most accents, it sounds like doody, and I always have to tell myself not to make a face when I hear it.