Kelly Bachman dropped by! (Live Q&A Recap)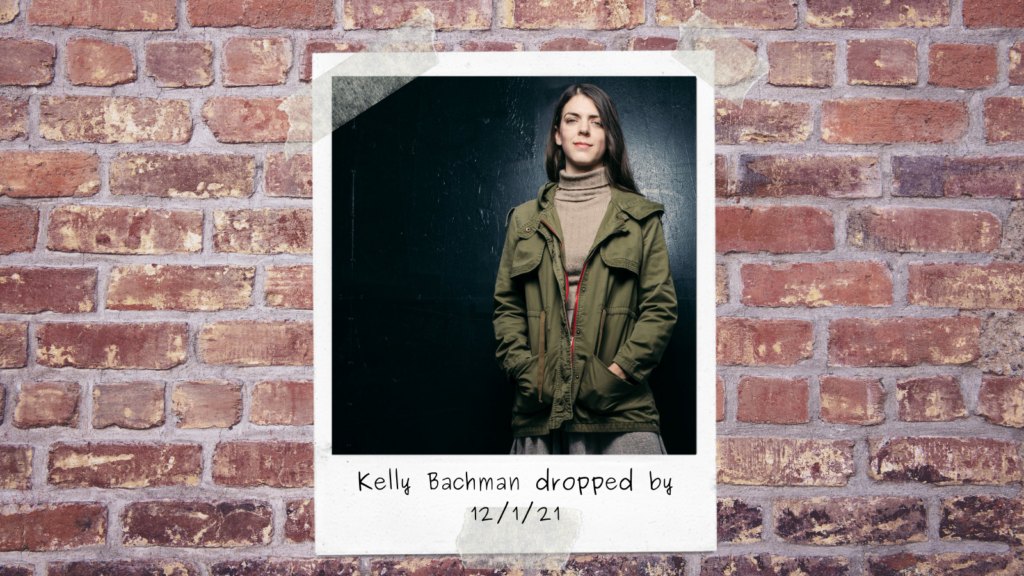 CW: discussions of power, sexual assault
Look who stopped by! Last night, we had the great honor of being joined by Kelly Bachman.
If you want to read a little more about Kelly and her comedy journey (very profound!), you can read her Q&A!
Each week we are joined, in the GOLD Club, by a comedian, celebrity, tour-de-force. This week it was Kelly! Yay Kelly! Yay us!
GOLD Club is a very special place and I feel lucky to be involved with this space.
We're making room for comedians, contemporaries, women, queer and nonbinary folks, to gather and have discussions about power. Who wields it? How can we find our own? Is there a way to wield power that doesn't reinforce the patriarchy? (Read: comedy, writing our own narratives, rejecting sexism and racism at every turn.)
"To get on stage…during that time, at least in that hour,
we have full control of the narrative of what it's like to be rape survivors."
Kelly told us that she felt, for a while, that she was waiting for her comedy heroes to have something good to say. Where were they? Why weren't they lending their voices and attention to the pandemic of sexual assault in Hollywood?
However, she soon realized that comedy is her tool, too. When the spotlight was suddenly on her, she decided that she needed to take back control–of her life and of the new, viral narrative surrounding her. And she did!
"It felt really important to me to have jokes about it.
That was the first thing I did when I was
being really overwhelmed with the press." 
It's very rare that I have the opportunity to be reminded of the power we–writers, editors, comedians, queer people, women of the world–wield. But, after this conversation I was feeling very "Pen is mightier than the sword." Kelly is uniquely brave and funny and has a powerfully IDGAF-ness about her that I admire. Check her out, I'm sure you'll be a fan in no time.
If you want to be in on these conversations, there's only one way! Join the GOLD Club today.
"Trauma didn't make us that way; we are that way.
And survivors are a lot of things.
We are them in spite of trauma, not because of trauma."