How to write a (funny) cover letter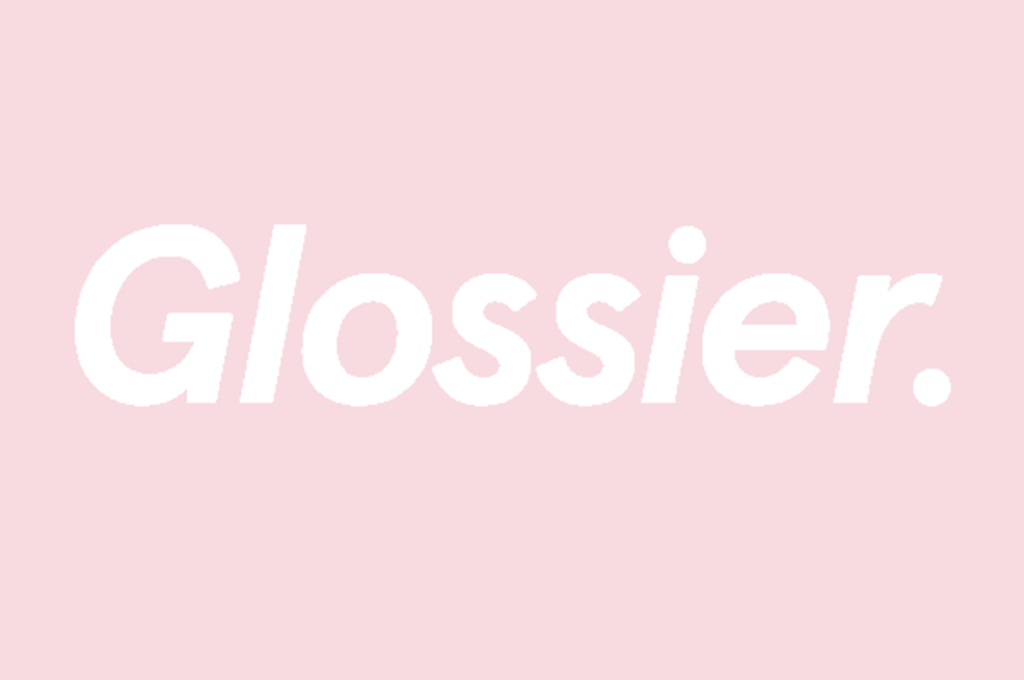 Let your humor shine through so they meet the real you.
I freaking love Glossier. I love it so much, I've brought every single one of my friends who visits NYC to their store, and I'm pretty sure a lot of the people working there know who I am by name. Plus, my friends always ask me about my favorite products and recommendations. I own every single flavor of their Balm Dotcom, use multiple Glossier products multiple times a day, and feel that I have earned the title "Glossier Queen." Basically, the next step in my Glossier Journey™ would be to work for them. Or, maybe even better: get them to hire my mom (aka BEST Take Your Child To Work Day EVER).
BACKSTORY/SPOILER: So I wrote a cover letter to Glossier about why they should hire me and my mom. From Glossier: crickets. WHAT? BUT! The founder of GOLD happened to see my letter, loved it, and hired me to write this article. So I did get a gig—and Glossier, I'm not giving up!

What's so important about a cover letter?
You are not a resume. You are a person. A cover letter is someone's first impression of you, so it should show that you would be a good addition to the team—not only qualifications-wise but personality-wise.
That's why a cover letter doesn't need to be meep morp robot-y. Stand out—be funny! From a decade (holy cow that's a big number! Gimme an O! Gimme an L! Gimme a D!) of doing theater auditions, I've learned that you must stand out to be remembered by the director, which will increase the chance of you getting cast. For those of you who've had experience with theater, think of a cover letter as an audition.

You want to be professional and show off your skills—and you want to stand out. Here's how!

5 tips for using humor to make your letter sound human
Whether it's for a summer camp counselor, baby food taste tester, or the CEO of a modern lifestyle brand that rhymes with "Doop," here's what you need to get your cover letter the attention you deserve.
1. Say hello! (to a real person)
Research the proper contact, and address them by name. No one wants to read a letter to "Whom It May Concern," unless their name is Whom It May Concern. Once you know who they are, say hi! It's nice. I like to say "Hello, name of person who you're writing to!" with an exclamation point because it shows that I am excited to apply for this job and do good work! Just not too many exclamation points after that! I think you see what I mean!
2. Introduce yourself with ~pizzazz~
Tell them a little bit about yourself. Just a taste—like you have experience in something that relates to what you want to be doing. This is a good place to be authentically funny, or at least charming, if it feels natural.

Here and elsewhere, this doesn't mean you need to write an actual joke with a setup and a punchline and a clever tag. It's more an opportunity to add a bit of very specific and colorful detail, like, if you're me: "I own every single flavor of Balm Dotcom and am on my third Boy Brow." (Humor is like ranch dressing. A little with some carrots, broccoli, etc. is good. Great, even! But most people are really weirded out when you just eat a whole lot of it with a spoon.) Also: this is not the place for self-deprecating humor, like "College was awful, like me!!1!1!1!1!!!!"

3. But also be straightforward where needed.
People like people who make them laugh, but they also like people who are the right fit for the job with a good work ethic and passion. Be clear about:

What gig you want.
Why you want to work there: What are their values? Mission? Why work for them instead of somewhere else?
What you can help them with: Childcare? Research? Taking over multinational corporations? Get specific about the tasks you are ready to roll your sleeves up to do.
This is where you show that you know when to be funny/charming and also when to get down to bizness.
4. Do! Not! Sell! Yourself! Short!
When you talk about your qualifications, don't be afraid to let your personality shine through, even as you aim to communicate concrete and important info. Try to paint a picture and describe, rather than just using Resume Words like "detail-oriented" or "self-starter." Instead of saying you're "super-organized," you can say that you color-code your color-coding pens inside a color-coded pencil case. In other words, where it's not too forced, show, don't tell!

5. End with a call to action
Tell whoever you're emailing what you are hoping to get from them, other than a job: a response. For those of you who are new to writing cover letters, it sounds a bit strange to tell them to respond, but ya gotta do it. Schedule a Skype call or meeting IRL—just do what you've gots2do.

The easiest way is just to slide it in during the sign off. Try "Looking forward to hearing from you soon."

I'll end by sharing with you my letter to Glossier. Maybe it will be helpful to you—or maybe they'll see it here and reconsider. (See: I'm SHOWING, not just telling, that I'm "dedicated.")

Good luck landing your dream gig—by being yourself!

---
Hello friends at Glossier!!
My mother and I are beloved fans of Glossier. Both of us would ~love~ to work at your company; alas she has had over two decades of startup experience, including "IPO" (her words, not mine), which was funded by the Lauder family, therefore she would be a better fit for a job. She is, as you probably just read, very experienced with high growth startups, but more importantly, awesome, innovative, and smart. I think she would make an excellent addition to your team. (LinkedIn:https://www.linkedin.com/in/tereza)
Now let's talk about me: I attended a year of school at Leaf Academy in Bratislava, which focuses on Entrepreneurial Leadership, focusing on design thinking. Through this program, I've helped to plan multiple events such as Model European Parliament SK, Startup Weekend Bratislava, Sensorium Digital Arts & Culture Festival, and Výťah Space Conference. In addition, I have extensive experience with social media (being Gen Z, of course).
This past year, I've discovered my passion for the environment and sustainability—specifically sustainable skincare and clothing brands. It is extremely important to me, as someone who will be alive to experience the effects of climate change, that lifestyle companies that use their power as drivers of how people go about their lives step in and take action towards climate change.
I own every single flavor of Balm Dotcom and am on my third Boy Brow, I never go downtown without stopping by the Glossier store—I always bring my friends. In fact, most of my friends refer to me as something along the lines of "Glossier Queen" which is accurate. I attend school in Europe but will be home from July 1st to August 30th. If you wanted to hire me instead, I think my mom would be okay with that.
Our favorite Glossier products are Boy Brow, Lash Slick, and of course, Generation G in Leo, Jam, and Poppy.
Thank you so much for taking the time to read (or not – that's okay too) this email. Although this is written in a jokey way, I really think she would be a great addition to the team. I would love nothing more than a "take your kid to work day" at the Glossier office.
If you would (hopefully!!) like to reach out to my mom, her LinkedIn is above.
Sincerely,
Margot Hulme
PS: This is not my mother writing this as a joke; it is me Margot ( https://www.instagram.com/margotkh/?hl=en)


Photo via: Glossier
---
Margot Hulme is a high schooler living in New York. Not upstate NY, but just outside New York City. When she's not studying for the SATs (shoutout class of 2021), Margot is probably playing piano or browsing the King Arthur Flour catalog. Ya know, just for fun.