Help! How do I get over my fear of intimacy? #AskAvery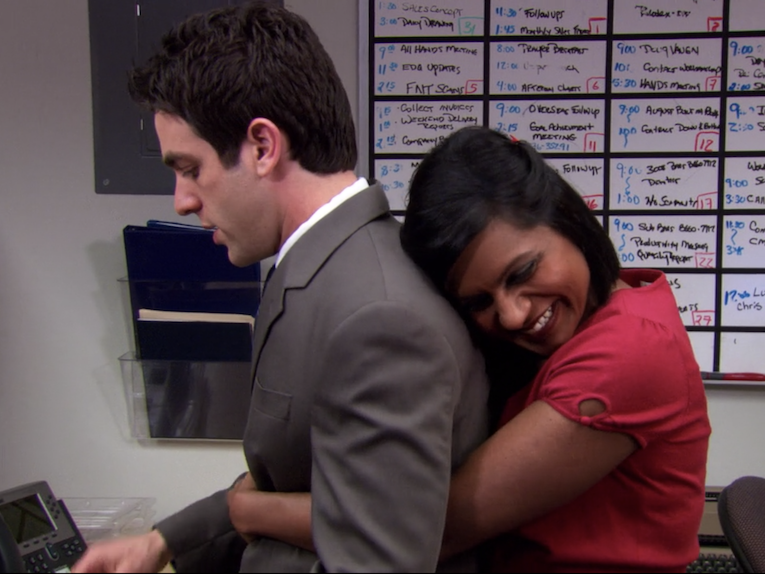 Dear Avery,
My deep fear of intimacy is preventing me from ending my hot girl summer with a bang… literally. Any advice on how to get close to others without feeling claustrophobic? 
Your Friend,
Don't Stand So Close To Me
---
Dear Don't Stand So Close To Me,
Trust me, after many months of isolation and internet porn, I'm sure many readers are feeling the same way. Remember when everyone was so excited to hug people? Me neither. Dating is more virtual than ever before. I remember my mom telling me about talking to random guys at college bars—could you imagine? With this virtual dating world, we lose small intimate moments like a hand on a leg, knees rubbing together, a bathroom b.j., etc. 
But luckily for you, I do have some tips and tricks for tackling intimacy. My first step would be to be more comfortable with yourself. (Big step, I know.) The unfortunate truth is that you will never be able to expose yourself to another human if you're not comfortable with the flesh prison you're in. Again—difficult, yes! But baby steps, baby. I'm here to help. We could talk about body positivity in another #AskAvery, but for now focus on looking in the mirror naked and saying only positive things. Let me be the first to say DAMN you look fine as fuck today ;). If physical intimacy is what you crave, start with being physical with yourself.  
Now let's throw another human into the mix. Intimacy looks different for different people, so take some time to assess your own needs. You do not have to be the couple tonsil fishing in Central Park. I got that covered. But small skin to skin, or verbal validation if skin isn't your thing, feels good. It releases happy chemicals. INTIMACY IS NOT JUST PHYSICAL. Try just being expressive with love! Playing hard to get is so 2018. 
I hate to be the love language bitch, but finding out what works for you can be very helpful (duh). Is the cuddling, head scratches, and footsie when you feel most appreciated, or just being told nice things? My love language is gifts because I was raised capitalist. But finding out not only what makes you feel good but also what works for your partner is what a relationship is all about (or so I'm told). 
Going out of your comfort zone is the only way to discover new things you might like. So fuck it, hold hands, tell your partner they smell nice. I won't tell your parents. 
Love,
Avery