Dingding Hu found a job on Craigslist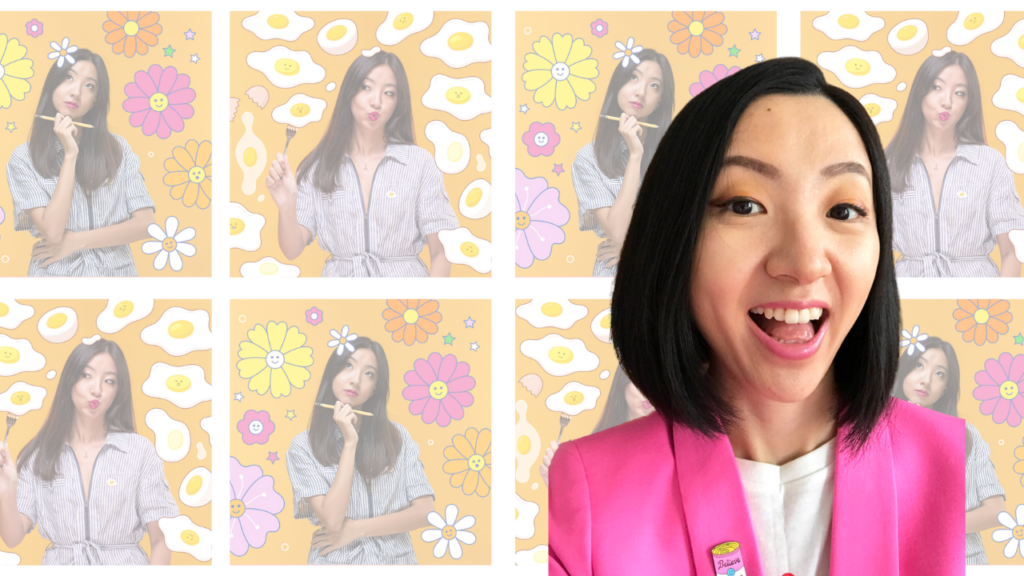 Dingding Hu is an award-winning artist, writer, and creativity influencer and has created vibrant and humorous art for global brands such as HBO, Google, Bloomberg, The New York Times, Sephora, and more. And she has won awards from both the Society of Illustrators and American Illustration. 
Some of her signature projects include her public art collaboration with the Museum of Chinese in America and NYC DOT to spread love and joy on the street of Chinatown in Manhattan in 2016, her digital sticker set commissioned by Instagram to celebrate AAPI Heritage Month in 2021 and her poster design for Turning Red's Disney+ global release in 2022.
Her debut book, Delicious Daydreams: A Seek-and-Find for Foodies published by Chronicle Books will hit bookstores in March 2023.
---
What were you like as a teen?
I was a smart kid, but not a good student. I was really into harassing boys with my wit, and for some reason, they like to challenge me too, but I didn't wanna waste time with the short ones. I guess I was a terrible teen.
Did you have an un-sexy starter job?
Yes! I found a waitress job on Craiglist when I first moved to New York, and I was literally the un-sexy one among others, in a way that the manager always told me to clean the bathroom. I do have an MFA degree, but I guess my intuition made other decisions for me instead.
When you were coming up in comedy, what helped you stick with it?
I always loved telling silly stories through my illustrations but I never knew that was comedy, until I found my way randomly into a stand up class. I guess it was that feeling of finding your true love, even though it sucks sometimes, you tolerate it! I stick with New York the same way, there's just nowhere else I'd rather be.
Have you ever dealt with trolls?
Yes! I was harassed for being Chinese when I collaborated with a major brand during the pandemic. It was soul-sucking and heartbreaking at first, and I had to bury my phone. But over time I learned that I am the only one who can give other people the power to hurt me, so nowadays I just take my power back ASAP!
On your deathbed, what transcendent advice would you croak at a young comedian?
Trust your vision, embrace your own kind of humor, and love your people.
Best comedy advice you ever got?
Be funny, everything else is an excuse.
Worst comedy advice you ever got?
You need to play the stereotype.
How has being funny helped you in your life?
I love to make fun of people that piss me off in my head, and it has been a great way to love myself and get over bullshit.
What is your go-to show or movie to watch when you have had a bad day?
It always changes, and recently it has been Wednesday on Netflix, it relaxes me!
What specific things can a young comedy writer do to shape their voice?
I find it super helpful to record your thoughts and mood randomly on Voice Memo and listen back to it. You'll get to meet yourself in a whole new way, especially when you are recording things like a bad day!
Was there one person who inspired you to go into comedy?
The first person who inspired me is Jim Gaffigan. I accidentally got a book of his called "Food, a love story", and thought it was a love memoir! It WAS in a way but it was also freaking hilarious!! I got so excited and thought the world became a better place! It was like a door has opened that day, and golden light was pouring it, you know?
Do you have a writing routine? 
I do admire "The Jerry Seinfeld Chain" of writing, but I have too many things going on besides writing. So the only rule I follow is I write in the morning, and I write journals first.
What single word always cracks you up?