Bridget Everett stopped by! (Live Q&A Recap)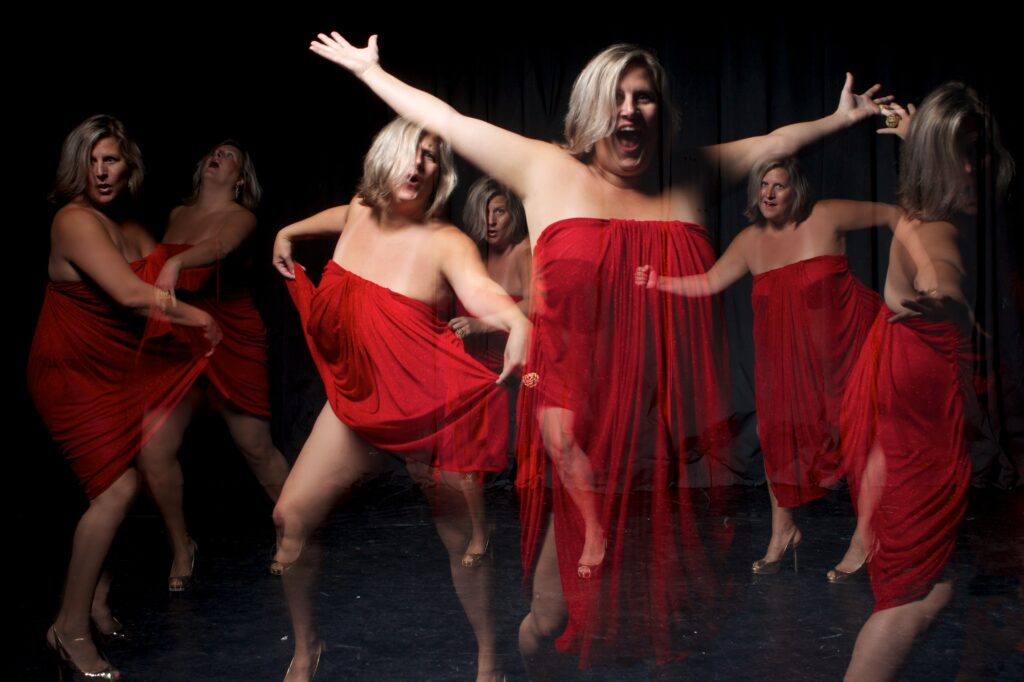 Comedian, actress, singer, songwriter, cabaret performer (Feelin' Jovani, amiright?) Bridget Everett dropped by the Gold lounge to talk to us and drop some seriously profound advice.
Born the youngest of six (yes, SIX!) other kids, Bridget describes her home as being one of "no holds barred." She recalls long bouts of everyone making fun of each other until someone was brought to tears – "usually me." But once she was alone, Bridget flourished. In high school, she got involved with sports, choir, and show choir. 
"You have to do something you're good at….
I'm not really good at much except for singing, drinking, and loving a dog."
Bridget says a lot of her inspiration came from her mother. "Mom would go to the grocery store in a nightgown and no bra and just not care what others thought." Her mother's sense of comfort was what impacted Bridget the most… "and her tits." 
And indeed those mammarian milkers have been the source of much of Bridget's best stuff. 
"I started singing a song about all the
different types of tits and it made me laugh."
Bridget emphasized to us that a song doesn't have to be an opus to be entertaining, "I used to think lyrics had to be super clever…but I can't think about it in terms like that. I just have to write what makes me laugh and what makes me feel empowered."
When asked about her songwriting practice, Bridget admits that she never used to consider herself to be a musician or comedian or writer, just a singer.
But over time, as she built confidence in herself and her act, she came to see herself as the creative and talented songwriter comedian she is today. At the beginning of her experience, Bridget would do covers of songs, then took inspiration from those songs, matched the emotion and the tone, and wrote her own.
"My heart is with the silly songs," she says, "Audiences love it because it's easy to the ear, I love it because it's easy to remember."
After a friend saw her singing, Bridget was brought on to work as an actor on a show where she was noticed by the director and showrunner of Sex and the City. This connection led to more roles which, Bridget admits, was nerve-wracking. "I don't like to audition." Perhaps it was this nervousness that encouraged her to start her own projects so she could be in charge of everything.
In closing remarks, Bridget emphasizes honing in on your individual voice, "Choose the trajectory that you deserve."
Bridget notes, as well, the importance of having people who are on "team you." Anyone who is not supportive of what you do can, and should, be trimmed out of your life.
"In order for me to go as wild and wide as I want I need to feel protected.
That means different things for different people.
For me, it means I want to feel in charge, I wanna come back,
I wanna reclaim it, and then I wanna go back out into the world."
---
Bridget's new show Somebody, Somewhere on HBO just got renewed for a second season! To learn more about her comedy journey, check out the online Q&A she did with us.