Annick Adelle bakes at 4 am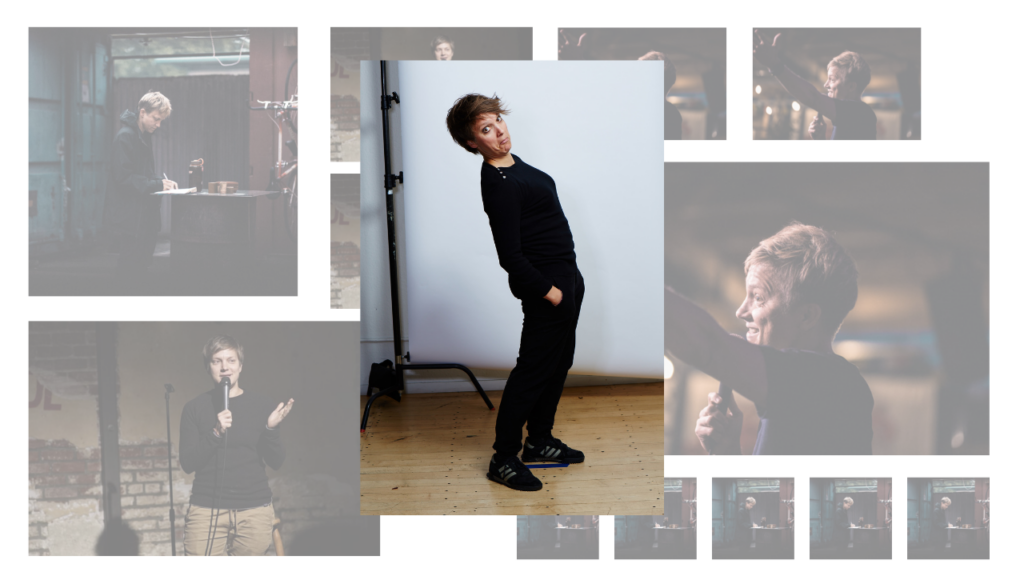 Annick Adelle is an international standup comedian who started standup comedy in San Francisco and now lives in NY/Berlin. Annick performs all over the US and Europe and recently opened for Iliza Shlesinger, recorded a comedy album in the US, and will tape with Comedy Central this fall. Annick did San Francisco's Sketchfest and Atlanta's Laughing Skull Festival. Before comedy, Annick worked in corporate so bridges corporate life and now art. Annick also lives between gender norms so bridges male and female worlds and anything in between.
---
When you were coming up in comedy, what helped you stick with it?
Nights when I would KILL.
Best comedy advice you ever got?
The funny is in the pause.
Worst comedy advice you ever got?
Play to the back of the room.
Did you have an un-sexy starter job? 
Coffee/bakery that opened at 6 am… I had to be there 4 am and bake. Then drunk people would come in after all-nighters of drinking.
What were you like as a teen? 
Always wanted to make everyone laugh. I wasn't a clown. But I wanted to make everyone laugh. Always.
Favorite response to a heckler or troll?
"I remember my first beer."
Can you describe your worst gig for us?
Arizona, cowboy hats only, and casino gigs.
On your deathbed, what transcendent advice would you croak at a young comedian?
Do it. Be yourself. Tell critics (including your inner self-critic) to go to hell.
How has being funny helped you in your offstage life, either recently or when you were younger?
Help sad people cope. Of course, I had to let go of trying to help others eventually. Others can only help themselves.
What specific things can a young comic/comedian do to shape their voice?
Try to stay in the moment on stage.
Do you have a writing routine? If so, what is it?
I write on stage. When I kill. But also when things come to me.