Alyce Chan once had a bad perm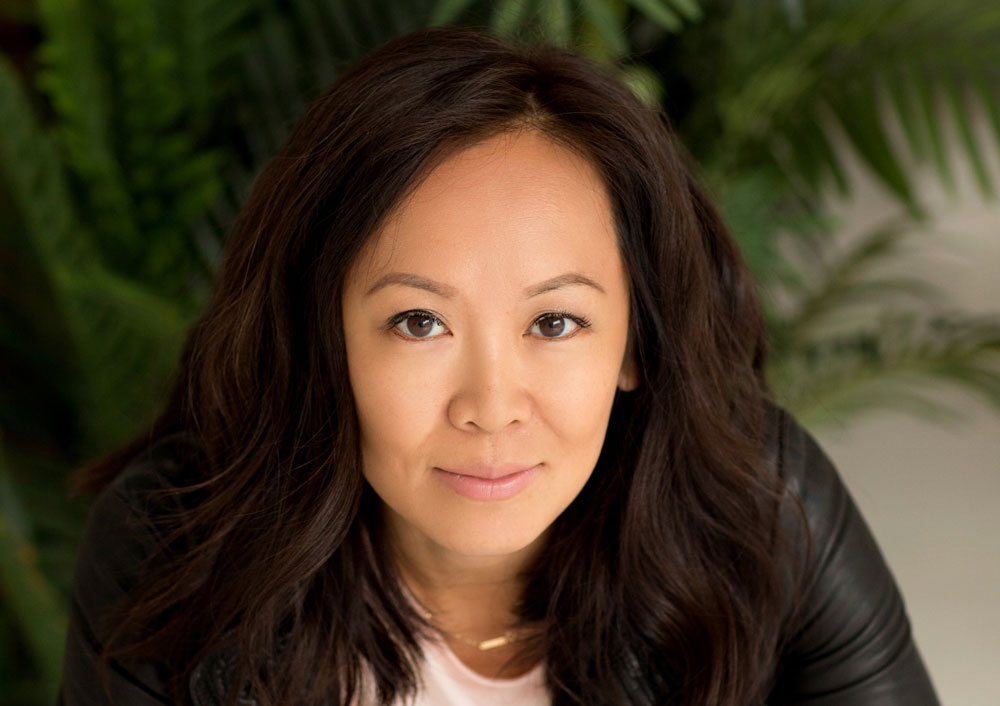 Alyce Chan is a writer, producer and a comedian who performs all over North America and is based in New York City. Alyce created BYOB (Bring Your Own Baby) comedy show that happens monthly. Alyce founded MOMCOM NYC, a powerful parenting platform that connects parents through humor and provides empowerment for mothers.
---
Describe your worst gig.
I was at a bar show in Manhattan. There was one person at the bar gulping down a beer and working on her laptop and a group of women with a tweenager. All the comics tried their regular content but nobody was listening. At the end, I whipped up my best material, but the room was filled with awkward silence. Actually everybody was talking over me. The girl with the laptop got up and left. I'm assuming she finished her work and it was not because of my crappy one liners. Then, the tweenager started to heckle in a nice way. We invited her up to the show and she had a voice of Mariah Carey. She sang for us and got us in tears. Finally the room responded. I was so moved by her singing, which was the best part of the show. I think everyone forgot about comedy for a hot hour that night.
Favorite response to a heckler or troll? 
You seem really upset. Did someone hurt you?
What were you like as a teen? (Did you have comedy #goals? Were you already funny, or not so much?)
I was a shy and awkward kid with thick glasses and always a bad perm. I have to say, I had a great personality but people had to get over the exterior. I remember my French teacher (God bless his soul Mr. Traboulay) told everyone I was the ugly duckling. I was "ugly" when I was in 8th grade (13 years old) and then blossomed into a "swan" at 15. I was a modest kid and always tried to make my friends laugh. I was more of a tomboy than a girly girl so I had a mix of male and female friends. I had to work extra hard on my personality. At age 10, I remember I ordered a book called "Your A to Z Guide to Making Friends." When I got to F, the chapter was "Funny. You have to be Funny." At that point, I think I made a conscious effort to be "funny."
What's your first impulse when someone says "women aren't funny"?
Aside from wanting to punch them in the throat? Instead of trying to validate and say "Uh, do you know Carol Burnett?" and naming all the funny female comedians, I tell them that women are definitely funny. Your mom had you didn't she?
When you were coming up in comedy, what helped you stick with it?
I remember my first show at Carolines, I met Judah Friedlander for the first time and I didn't know who he was. My teacher at that time told me that Judah stuck around for my set (he rarely sticks around after his set) and said I had good content. I chose to believe that because I needed all the confidence boost I could get.
Best comedy advice you ever got?
You have to fail. You're going to have bad shows but that is what you need to make you better.
Worst comedy advice you ever got?
Stay out of comedy. There's enough of us out there.
How has being funny helped you in your offstage life, either recently or when you were younger?
It's helped me with working with children (my own and also my clients who ask me to do photography) and getting out of tense conflicts. It's helped me to see the lighter side of stressful moments and I have to say, it's been very therapeutic for me.
Feelings about the word "comedienne"?
I hardly hear it. I never use it. If you are a funny person regardless of gender, you are a comedian.
On your deathbed, what transcendent advice would you croak at a young (female/non-binary) comedian?
Embrace your "weird". Don't surround people who make you feel not yourself. You'll know that feeling. Your stomach will feel like it has a big knot.
What single word always cracks you up?
I think the word "butt", also because I have kids. LOL!
---
Connect with Alyce on Instagram.