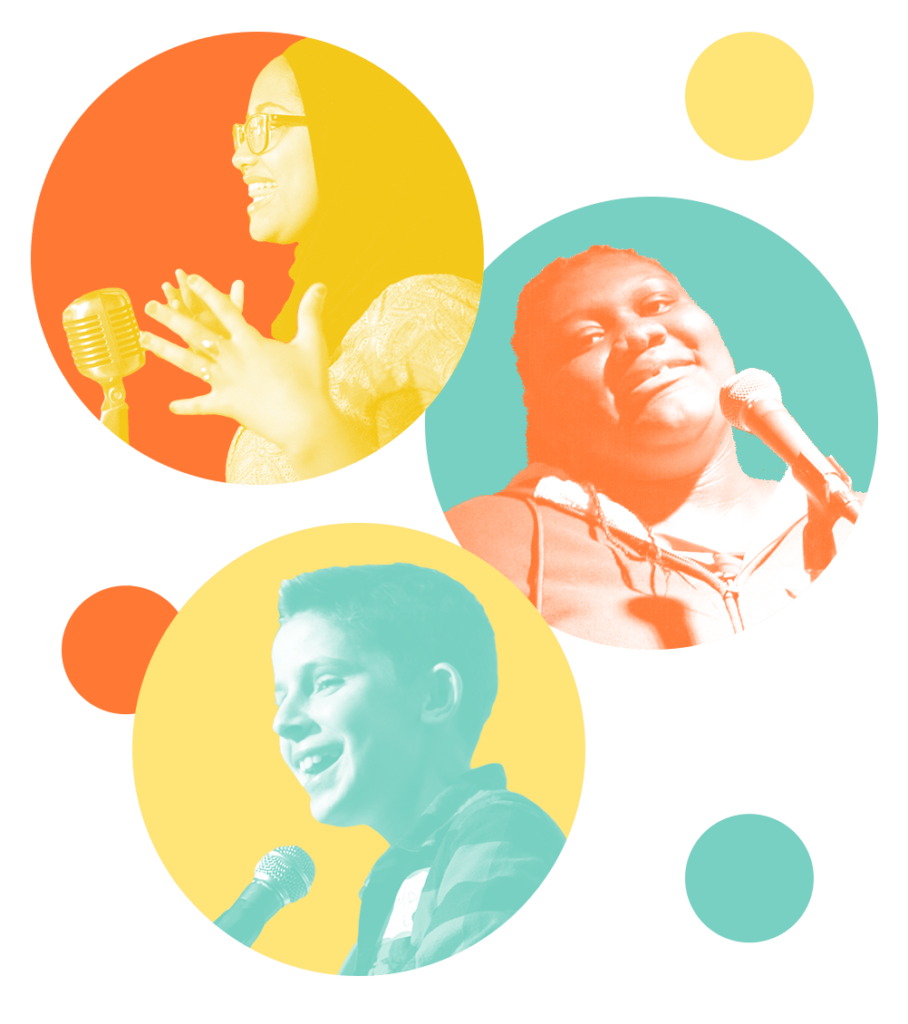 Opening all the doors
We're here to change the face(s) of comedy. So we want to make extra sure that people from underrepresented backgrounds, and under-funded bank accounts, have access to what we do. So, once per quarter we dedicate a portion of our membership spots to funny fellowships. These folks get 50% off ($150) one year of membership in GOLD ($300), with full access to everything included. (We can't guarantee that every interested applicant will receive a fellowship, but anyone can apply again the following quarter.) Fellowships are awarded and announced on the first date of every quarter.
Our need- and demographic-aware scholarships are open to:
Women
People of color
LGBTQ+ individuals
Folks without the means to afford full GOLD membership
Folks with disabilities
Veterans
Apply Here
Be part of the fun(d)!
So many of you have asked how you can help out GOLD. You are so nice! Here is how. You can make a one-time or quarterly/annual contribution to our Fellowship Fun(d). As we're not a 501(c)(3) organization, your contribution isn't tax-deductible, but you will directly make a difference in someone's life and future. If you're interested, just email us at info@goldcomedy.com and we'll get it sorted. Thank you for your generosity and your commitment to making sure women/non-binary folks have the comedy skills they need to take over the world!
Thank you!
These folks are making it possible for more GOLDies to shine!
Margit Detweiler
Juliet and Craig Eastland
James Harris
Stacey and David Lender
Christine Kuper