Rebecca Drysdale's eyes are on her own paper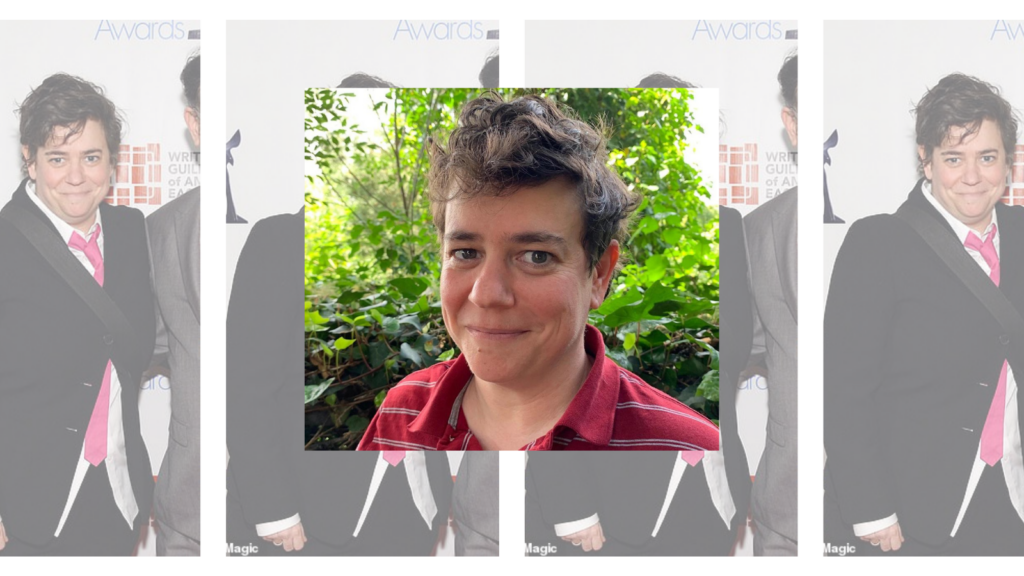 Rebecca Drysdale is a Peabody winner and Emmy nominated LGBTQ+ writer/performer/actress. She formed the comedy troupe, "Two White Guys", with Jordan Peele and was a writer on his eponymous Comedy Central sketch show with Keegan-Michael Key. Most recently, she was the Head Writer on "The Tonight Show Starring Jimmy Fallon". Prior to that, she was the Head Writer on the Nickelodeon reboot of "All That" with Keenan Thompson. She also wrote on "Baskets" at FX and "High Maintenance" on HBO.
In features, she co-wrote the independent film BECKS, which won the U.S. Fiction Award at the L.A. Film Festival. She recently returned from the UK where she was an on-set writer for The Flash movie at Warner Brothers. Rebecca has several projects in the pipe and no idea what she's going to do next!
---
Can you describe your worst gig, noting that you survived?
What were you like as a teen?
I always knew I wanted to do Comedy. Started doing sketch at camp when I was 13; started doing standup at 16; discovered what the Second City was, and the rest was history.
On your deathbed, what transcendent advice would you croak at a young comedian?
Don't miss out on where you are while you are trying to get somewhere.
When you were coming up in comedy, what helped you stick with it?
I loved it, I was decent enough to keep going, I started having more I wanted to say.
Best comedy advice you ever got?
"Eyes on your own paper."
Worst comedy advice you ever got?
"This is the way it works."
How has being funny helped you in your offstage life, either recently or when you were younger?
It got me through my entire childhood being a total weirdo. It was my defense mechanism, my coping mechanism…then I had to figure out how to turn it into something I loved instead of something I needed.
Was there one person who inspired you to go into comedy?
Not one person, no, but my brother made me realize it was something that humans did.
What single word always cracks you up?