Katie Felber was a soccer mom in-training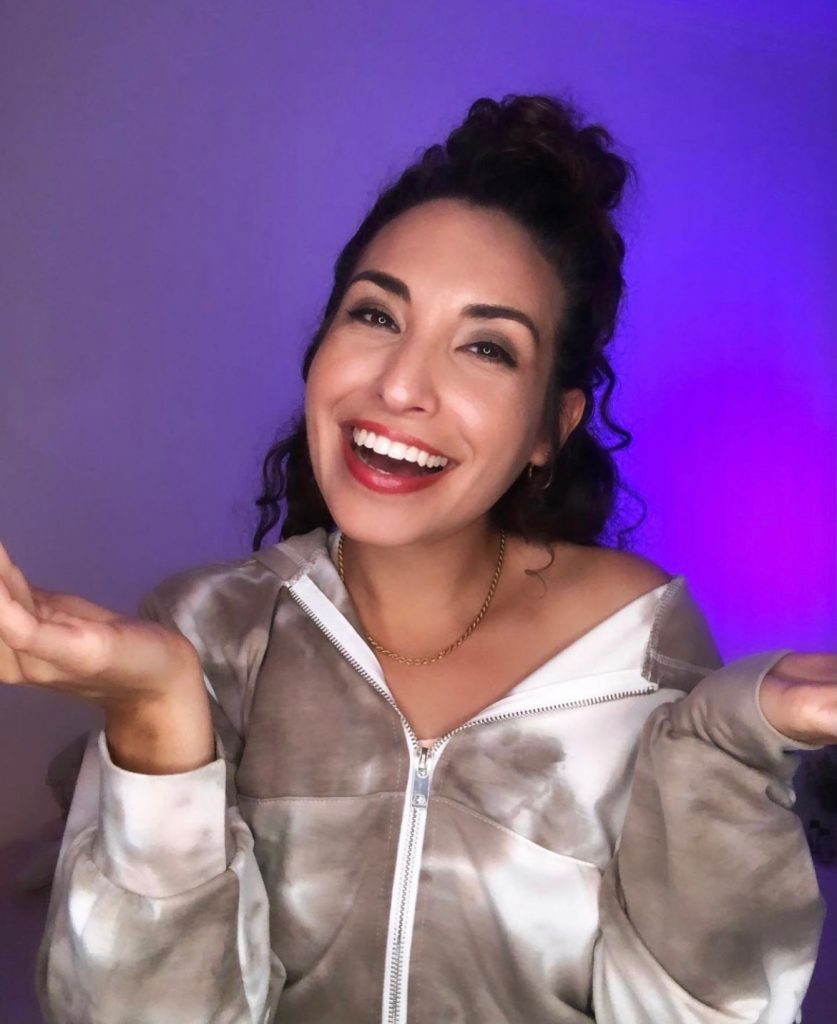 Katie is a producer, writer, host, and some would argue, occasional rapper, with a sharp eye for comedy and an expertise in producing short-form content. Currently Senior Content Producer at Brat TV, Katie creates all the supporting content for Brat's shows (Chicken Girls, Attaway General, Mani, Charmers, Crown Lake, and more). She also created and hosts the hit Snapchat show "Past Your Bedtime," a weekly comedic rundown of all things TikTok and Gen Z. With deep roots in the LA comedy scene, Katie has produced and hosted several successful live comedy shows, and plans to do more! During Quarantine, she created a podcast called "Sad Jocks" about her experiences playing sports and dealing with mental health issues. When not pondering life under a tree or making absurd TikToks, Katie can be found playing tennis, sipping on Iced Americanos, or watching documentaries about aliens. I believe!
---
Favorite response to a heckler or troll?
Go lay down.
Describe your worst gig.
I wish I could say I had a really bad gig, but honestly I'm too much of a Virgo/control freak to let that happen. I'm usually producing the gigs, so I always make sure they're great! However, I will say that I used to run a show at this Mexican restaurant and after our first show, I found out the place was haunted. How, might you ask? Well, someone took a photo of a comic in front of a mirror, and the spirit of what we think was a little girl who drowned at the restaurant in the 1920s appeared!! It was really cool. A few of us held a seance for her and told some jokes. She seemed to like them, because we didn't really hear from her after that night! Maybe ghosts laugh silently… we'll never know 😉
What were you like as a teen? (Did you have comedy #goals? Were you already funny, or not so much?)
I was kind of like a soccer mom-in-training, but without the kids (or husband). Constantly schlepping snacks to and from fields for various practices, and making sure my kids (me) kept up with my homework 😉 Being a jock was fun… but being a sad/slightly silly jock? Quite the experience. I was great at sports, but even better at contemplating life out in center field– and then writing a weird poem about it. I was comedically inclined and acted in a lot of videos with my younger brother, and even tried my hand at Comedy Sportz. But mostly I played sports on a field, and ended up getting a scholarship for lacrosse to UC Berkeley. As a teen, I felt like an alien a lot of the time: an odd blend of sporty, silly, neurotic, and a little naive. But as I got older, I realized you can be (and usually are!) a bunch of things all at once… and that's actually the best! Being able to toggle between multiple realities keeps it fresh. Who wants to just be one thing?! No way.
What's your first impulse when someone says "women aren't funny"?
Kay. (I then stop listening to them at that point, and take everything they say with a grain of salt).
When you were coming up in comedy, what helped you stick with it?
It really helped to hang out with other like-minded souls and have deep conversations after shows about all our hopes & fears. Something about discussing Zoloft over tacos is really healing. Finding people who support your journey and see comedy as an art-form is key! It's good to think about the business side too, but surrounding yourself with others who love to laugh and are constantly being silly, just to be silly, is great 🙂
Best comedy advice you ever got?
The pure simplicity of the idea that there's truth in comedy! Shoutout to Del Close, the father of Improv. Stick to being radically truthful, and chances are you'll stumble across the funny 😉
Worst comedy advice you ever got?
"Try wearing a dress and your hair down on stage." Ummm….. why? I'm good. I can't remember who told me that, but it was definitely an older person. Most important thing is to be comfortable and be you! If you're comfortable in a dress, then go for it. But your appearance shouldn't matter. I'm a tomboy and I'm always in jeans and sneakers… lean into what makes you YOU!
How has being funny helped you in your offstage life, either recently or when you were younger?
OMG it helps me so much. Being able to "read the room" and banter with anybody (at Trader Joes, and the hair salon, at the car dealership) is huge! Comedy has helped me tap into people's energies, and learn what makes them light up. If I can find the funny in any situation, it usually immediately puts the other person at ease and helps accomplish goals quicker – and with better vibes. But don't tell my therapist this.. she already thinks I'm a people pleaser 😉 But I think there's a difference between people-pleasing, and learning how to simply highlight the absurdity in any situation. Keep making silly observations… someone wants to hear it!
Was there one person who inspired you to go into comedy? If so: Who, why, how?
I interned for The Colbert Report when I was a senior in college in 2009 and the entire writing staff + Stephen Colbert himself really sealed the deal for me! I worked at my student TV station throughout my college years, but being behind-the-scenes of an actual show like that was incredible! People being funny in the kitchen, sitting in the writers room and coming up with topical jokes… I really saw that comedy could become a career and never looked back from there.
Favorite response to "What's it like to be a woman in comedy"? (If applicable.)
"What's it like to be a human, doing anything?" We're literally on a planet, spinning in outer space. I just so happen to be telling jokes. Nothing crazy to see here folks….
Feelings about the word "comedienne"?
Eh…. lol. I think we can stick with 'comic' for everyone!
On your deathbed, what transcendent advice would you croak at a young (female/non-binary) comedian?
Keep writing (and saying!) things that make you and your friends laugh. If you're laughing at it, chances are it's funny.
What single word always cracks you up?
Simply……
---
Connect with Katie on Instagram.