Joyelle Nicole Johnson is one to watch!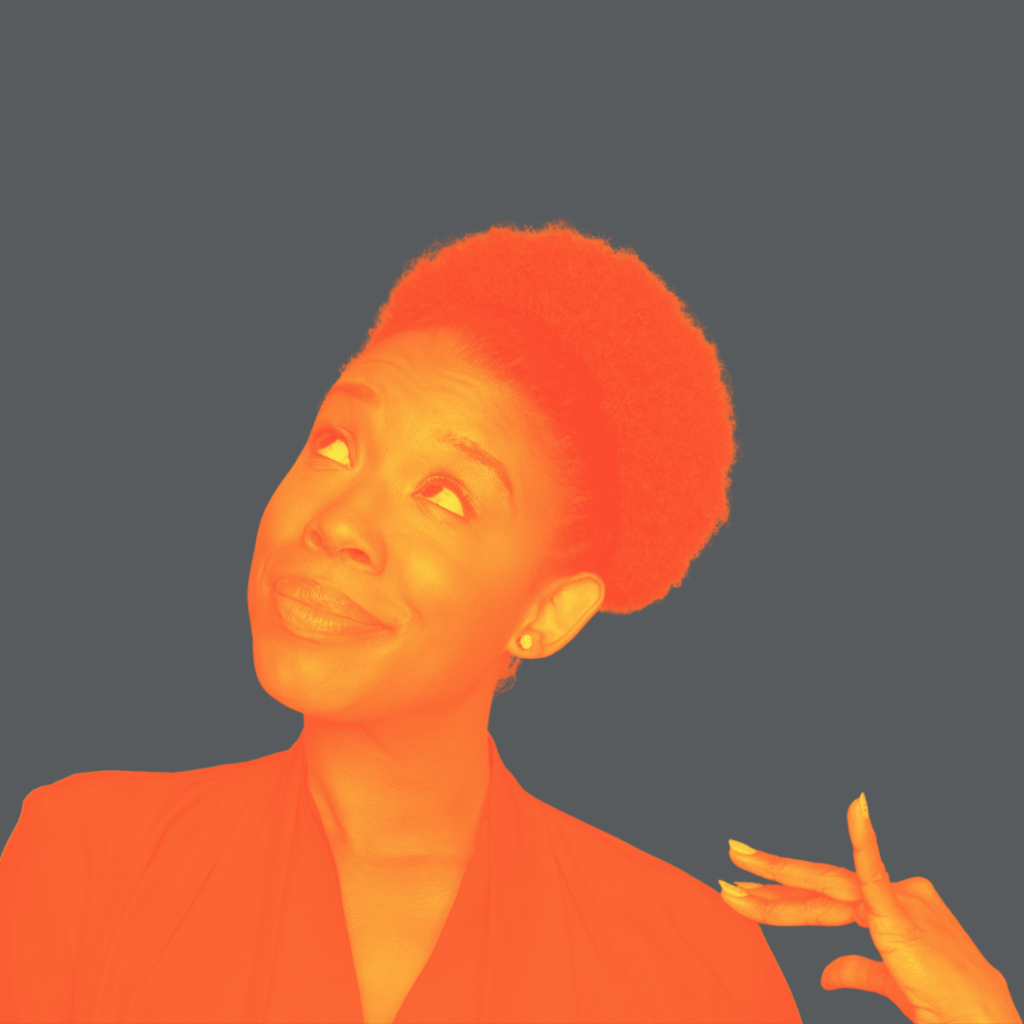 Joyelle Nicole Johnson is a hilarious writer, standup comic and literal superhero. First off, I love any woman confident enough to make you say all three of her names. Power move. Joyelle's name suits her because she brings everyone so much joy and ELLE-O-Ls when she hits that stage. (Annnnd that terrible joke is why I don't go by Kristina Gabrielle Feliciano—I'm no Joyelle Nicole Johnson!). 
In her debut comedy special, LOVE JOY, now streaming on Peacock, Joyelle beautifully combines comedy with social commentary in a fun way. She uses her platform to promote reproductive rights and destigmatize the word abortion, lord knows we need that more now than ever—MY HERO! Her comedy gives us insight into her world and all its absurdity in a way that feels personal yet relatable. She'll crack you up with a horror story about her roommate from hell (aka Craigslist), and then BAM, a Mike Pence joke. (I won't spoil it. Trust me, you're gonna want to hear it for yourself.)
I've had the pleasure of chatting with Joyelle Nicole Johnson at GOLD Comedy's Q&A, and she is just as charming and funny off-stage as she is on. You can tell Joyelle was destined for this when you watch her on stage. But even hearing Joyelle talk about comedy illustrates her dedication to her craft and activism. I asked her how she dealt with nerves when she first started doing comedy, and her response was honest and inspiring. She told me to respect the nerves, "you should be scared," Joyelle said, "because there is a lot of power on that stage. Know that our words have the power to heal and hurt people." She continued by saying, "I just want to try my best to bring as much healing and happy power into the world," and if you have ever seen Joyelle, I think we can all agree that's exactly what she does every time. Go watch her special on Peacock, and follow her on all the things @Joyellenicole—you'll be glad you did.