Didn't Make The Cut Sex Diaries: Accidentally showed hair stylist my nudes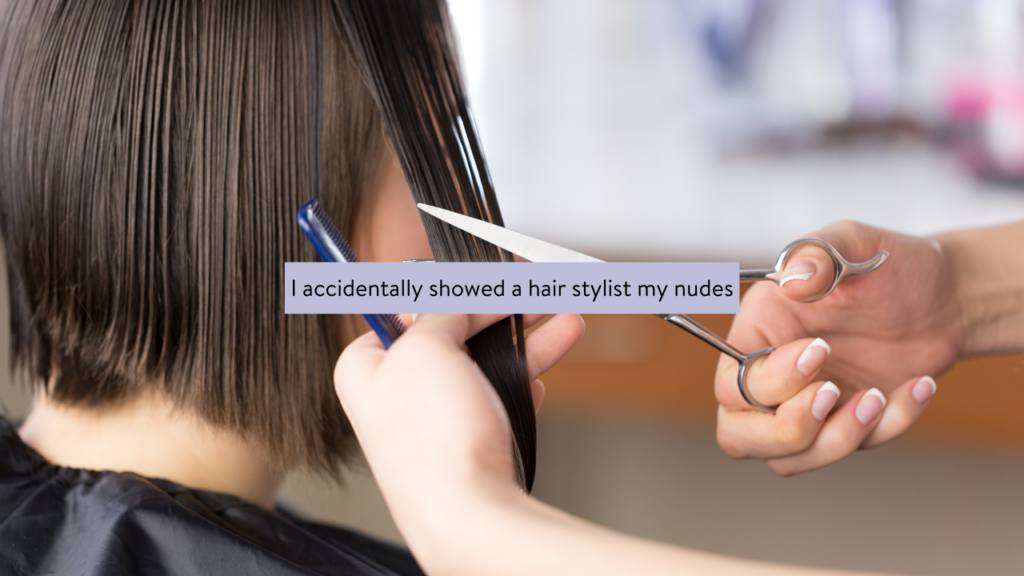 Day 1: 
9am. It finally happened to me! Everyone's worst nightmare. I know it happens to tons of people, but I never imagined it would be me. I haven't been to my hair stylist Jill for a long time and I was really excited to show her my inspiration for my much-needed cut and color. I went to pull up the screenshot of a 90s boy band bob, which is so in right now, and she saw the nudes I sent to my crush last night. I was spread eagle and wearing a wizard hat!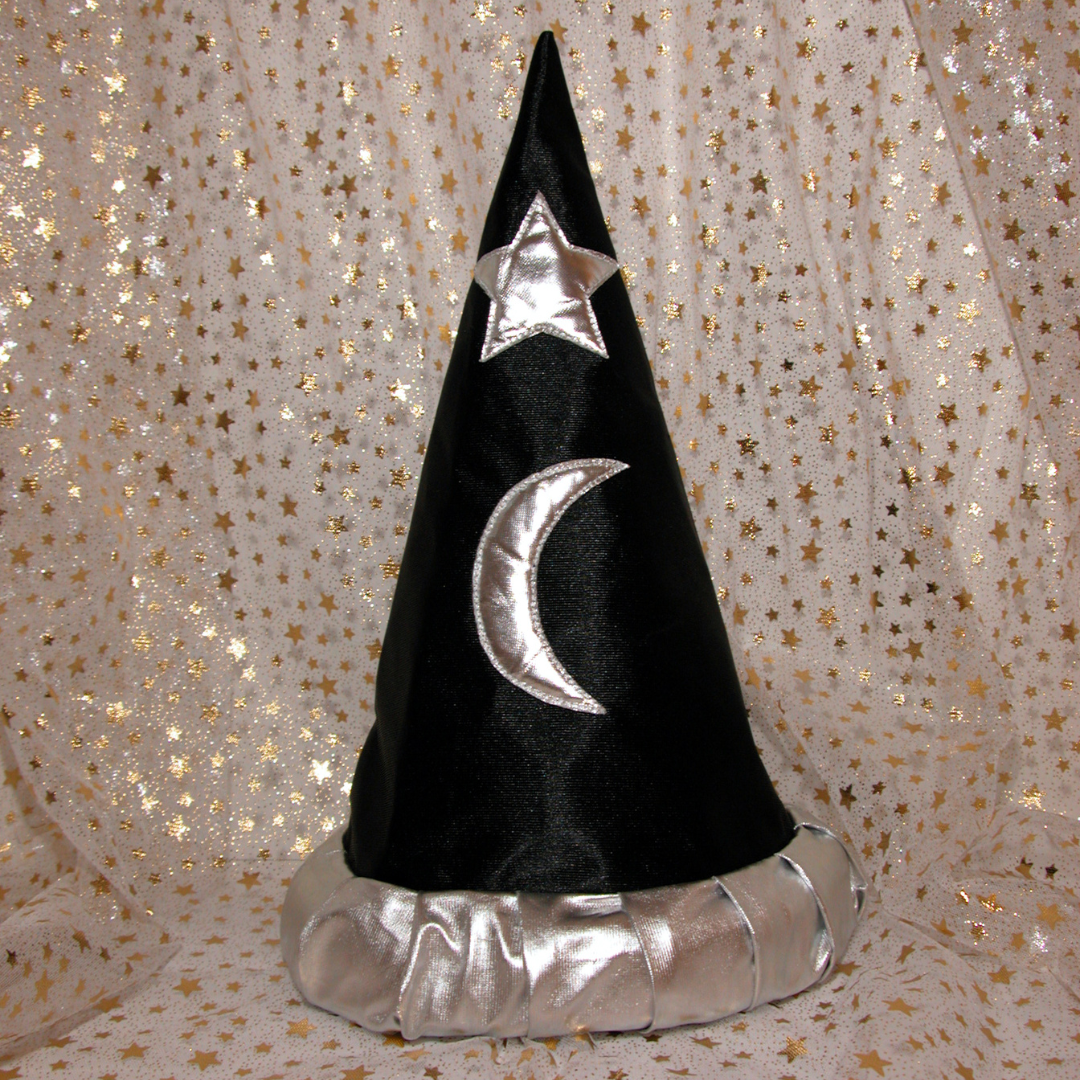 It's not that I'm ashamed of my body. I've been attempting to practice body neutrality and I've even been working on it with my therapist. So, obviously, I'm not ashamed at all that Jill saw my entire labia.
But she said now that she's seen my nudes, she thinks I cannot pull off the boy band bob. She said, "You don't have the bone structure." She says if I can't pull off a wizard hat, I can't do short hair.
So, now she won't cut my hair the way I wanted her to. 
Also, my crush hasn't said anything about the nudes. 
12pm. I hate my hair. But I've just paid $300 for it to look the same as I did when I walked in. I go back home to get some work done. I post photos of flowers on social media for a living.
Still no response from my crush.
I am going to go back to Jill and talk to her. It's pretty messed up she thinks I don't have the bone structure. I'm so distracted that I accidentally uploaded my nudes to my client's social media accounts. 
1pm. Client wants the nudes taken down, but they are doing numbers. Unfortunately, everyone is saying I "can't wear wizard hats" and I am "not a hat person." Wtf. This is really not helping my self-esteem. I'm gonna have to spend my whole therapy session talking about it this week. Maybe my therapist can give me feedback on my nudes.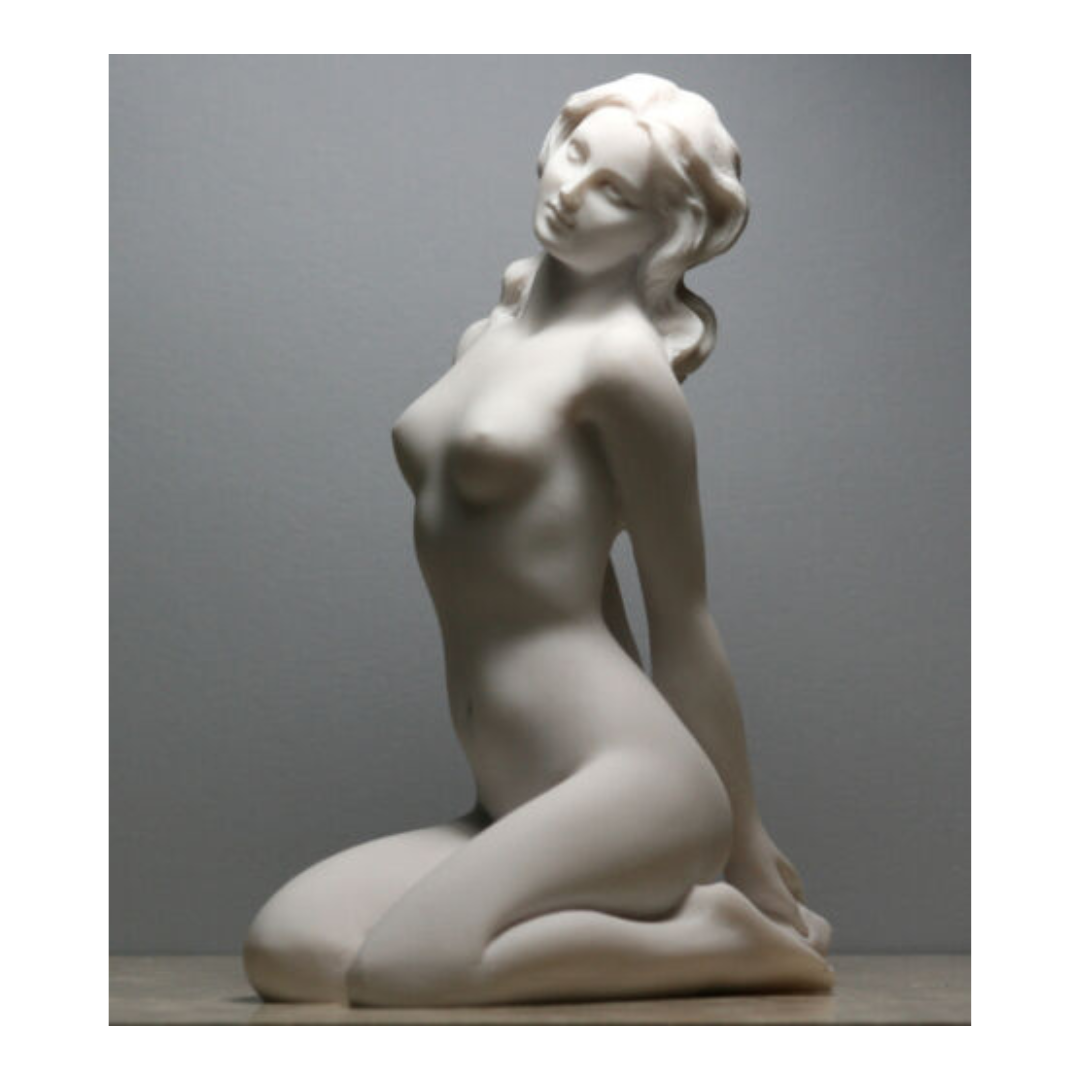 3:30pm. I'm seeing tons of tweets about the sexy-ness of wizard hats. On the one hand, I'm glad the internet isn't critiquing my vulva, but I'm also like, lay off the wizard hats.
5pm. I meet my friend for happy hour at the local bar. We have extra-virgin mojitinis and shrimp paste, delicious. She listens patiently while I explain my nudes. She isn't on social media, so she asks to see the nudes. 
She confirms I'm not a hat person and as a woman in my mid-twenties, I should know that. I end up crying into my shrimp paste. I can't believe she's sided with Jill and everyone on the internet.
7pm. I leave the bar and wander Soho for hours. I decide to go home after a drunk finance bro recognizes me from TikTok and tells me to skip the wizard hats. Even guys in Columbia vests think I don't have the bone structure. ☹️
9pm. I send my first-day diary entry to Alyssa Shelasky from The Cut. But I accidentally attached the nudes. Ugh, today is not my day. Alyssa writes back right away and says The Cut is passing on my Sex Diary this week because I'm not a hat person. The only people who can pull off hats and boy band bobs are sexy people, and The Cut only wants to work with sexy people.
I'm about to write back an angry message, saying The Cut Sex Diaries are some of the saddest and least sexy articles on the internet, but I simply write back "I understand." I'm going to wash my face and go to bed.
9:02pm. My crush finally writes back – "😛 🧙💦". Fuck you, Jill and Alyssa.