Angela Cobb was a mean, median teen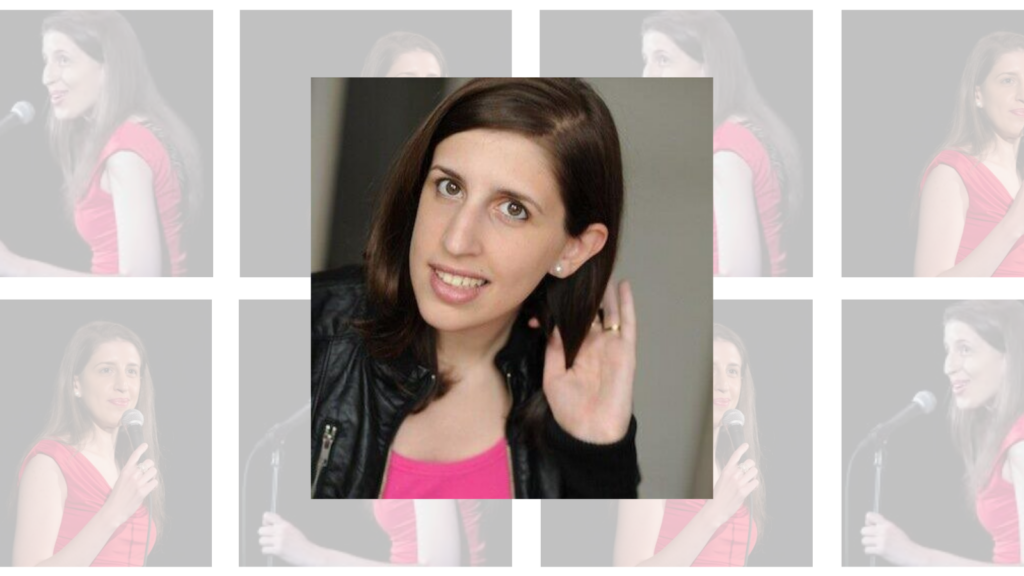 One of New York's fastest rising up-and-coming comedians, Angela Cobb's self-deprecating charm and nonchalant intellect make her a favorite among audiences in the Big Apple and beyond. 
A regular at Broadway Comedy Club, Cobb can also be heard on Sirius XM Radio and her tweets have appeared on Comedy Central's @midnight, in The Huffington Post, and some ecards. Additional credits include ComedyTime TV, as well as the Women In Comedy, She-Devil, Stand-Up 360, and Westchester Comedy Festivals.
---
Favorite response to "What's it like to be a woman in comedy"? 
It ain't no worse than being a woman in percussion.
Favorite response to a heckler or troll?
When you find out, please tell me.
BRIEFLY describe your worst gig.
I'd like to think my worst gig – much like my best gig – hasn't happened yet.
What were you like as a teen?
I've always been funny. As a teen, I was funny but also more overtly shy and cynical than I am now.
I graduated as part of a high school class of 30, and I fell right in the middle as far as grades go, so I guess you could say I was a "mean, median teen."
On your deathbed, what transcendent advice would you croak at a young comedian?
Do you. Do they. Do all of them.
What's your first impulse when someone says "women aren't funny"?
Oh yeah? Well, neither are you!
When you were coming up in comedy, what helped you stick with it?
Seeing delusional people who thought they wrote jokes that I knew were hacky at 5 years old.
But, in all honesty, I think I'm still "coming up in comedy" and a feeling that I have something genuine, sincere, and unique to say is what makes me stick with it.
Best comedy advice you ever got?
"Work through it. That's what real comics do." – Frank Vignola
Worst comedy advice you ever got?
"So I don't know if racism is your thing, but…"
Feelings about the word "comedienne"?
I'm okay with it. But I also wouldn't care if it ceased to exist tomorrow. To me, the word "comedienne" is like any other "specialized" word…there's a time and a place for it, and I probably won't feel anything about it either way. Since I was a tomboy as a kid, I suppose, I appreciate when someone calls me a "comedienne" because at least then I'll feel feminine for 5 seconds.
How has being funny helped you in your offstage life, either recently or when you were younger?
I think being funny has helped me get through life, offstage, onstage, or younger. Being able to appreciate what is funny has helped me equally so. I've always said I love to laugh almost as much as I love making others laugh.
Was there one person who inspired you to go into comedy? If so: Who, why, how?
I think my whole family did. I am lucky in that I grew up around funny people and my whole family is hilarious in their own way. It's hard to pick just one.
My mom and dad, for sure, inspired me to do it, as did slightly more famous people that I grew up loving and admiring, including The Beatles, John Lennon, Marty Feldman, Mel Brooks, The Three Stooges, Ken Curtis, Perfect Strangers, All In The Family, etc!
What single word always cracks you up?