BBC
Why virtual away days may be here to stay
Lynn Harris also hopes to help employers bring their teams closer together throug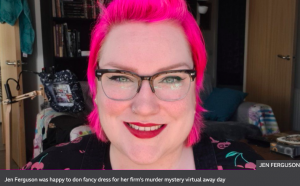 h laughter. Her New York-based firm, Gold Comedy, and its all female or non-binary coaches run virtual comedy classes.
"Our founding style of comedy is stand-up, which, yes, you can do on Zoom," she says. "In fact, I'm a big fan of stand-up and sketch on Zoom, that uses the limitations as strengths."
Ms Harris adds that the comedy classes enable participants to "learn about each other in the process".
---
New York Post
Facebook alternative Mighty Networks closes $50 million in funding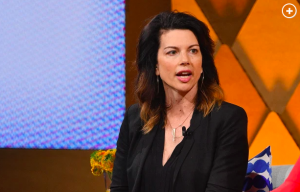 Other creators and brands that have gravitated to Mighty Networks include Gretchen Rubin from The Happiness Project to comedian Lynn Harris of Gold Comedy.
The ad-free platform promises to give creators complete control over their audiences, allowingthem to make money by selling membership subscriptions and online courses to their small community of consumers.
---
Future of XYZ
The Future of comedy
The 'Future of Comedy' is simply not funny. So get serious.  This episode of Future of XYZ with Lisa V. Gralnek & Lynn Harris is a fun & funny conversation for this April Fool's Day

about why we love TikTok, hate the word "comedienne", and believe laughter is only the second best medicine . More information at

future-of.xyz

.
---
How to Build a Village
Comedy in the time of Covid with New York-based entrepreneur and culture changer Lynn Harris
Lynn Harris, founder of GOLD Comedy, shares with podcast host Jill Martin Wrenn how her startup creates a community where young women and non-binary folks get to be their funniest selves. Listen here 
---
Smile! Humor may be what's been missing at work
"I believe comedy is power. When you make people laugh, you make people listen," said Lynn Harris, founder and CEO of Gold Comedy, an online platform for w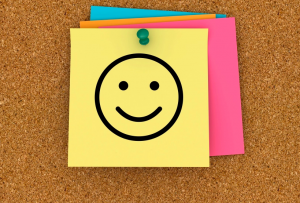 omen and non-binary people who want to be funny. "It's a way to punch at power."
"Even before the pandemic there was a trend, the trend more towards leadership being approachable," Harris said. "I can't see that changing that much after the pandemic. There's only so much a ring light and a collared shirt can do."
---
The Breadwinners with Jennifer Owens & Rachel Ellison
 Have You Heard the One About the Breadwinners? 
Lynn Harris, founder and CEO of Gold Comedy, an online platform for funny women and nonbinary folks to learn about writing and telling jokes, assembling a standup comedy set and trying out material, joins Jennifer to talk about the power of a good joke and how comedy fosters confidence.
---
Reform Judaism
 When You Make People Laugh, You Make People Listen
---
"OK, I thought: Now what can the girls do? I was a comedy ringleader; it was my duty to respond in kind. Even at 16, though, I also sensed this: Girls would have to work way harder than dudes to get that same reaction. Audiences aren't that easy on girls – so we just laughed.
But that night stuck with me into my career in and near comedy – where, yeah, I was often the only woman on a lineup, or I was told, 'Sorry, we already have a female'). Eyeroll."
---
Sincerely, Hueman: Stories of Kindness and Doing Good
Fighting Gender Inequality Through Comedy with Lynn Harris
"The thing that makes you different is the thing that makes you funny." – GOLD Comedy founder Lynn Harris
Despite the strides women have made in the comedy world, studies have shown women are stereotyped as less funny than men. Female comedians often get less stage time than their male counterparts. And only one female comedian—Amy Schumer—has ever made it to Forbes's highest-paid comedians list. Lynn Harris, a feminist entrepreneur, journalist, author, and comedian started GOLD Comedy, Inc. in 2016 with this in mind.
Listen to the podcast episode here! 
---
Quartz
The radical power of becoming a funny girl
---
"How can we raise a new crop of girls confident enough in themselves and their humor to not just poke, but power-drill, holes in world's most powerful institutions?
The answer may lie with organizations like Gold Comedy, a for-profit startup specifically geared toward teenage girls, women, and other underrepresented people. In a world that goes out of its way to instill self-doubt in girls from a young age, Gold Comedy founder Lynn Harris—a standup comedian herself—says that this kind of training can teach teenage girls to take up space, take risks, and own their flaws. "The real power of comedy, especially standup, is that you don't need to fix anything about who you are in order to be funny. In fact you have to be exactly who you are," Harris says." Read more
---
Kveller 
I'm Raising My Daughter To Be Funny — And So Should You
"I want more girls to find their funny and share it with the world. Why? Because comedy is power. I want more girls — and women, and anyone outside the (straight white dude) mainstream — to have that power. Especially now."
---
TIME
Louis C.K. Is Just the Latest Reason We Need More Women in Comedy
 "Women comics are still fighting the unfunny fight for equal respect, equal opportunity, equal pay."
---
The Cut
Meet the Teen Girls Training to Be the Next Tina Fey
"On Monday, the eight budding comedians will have go back to the stresses of school: Thea will have to deal with her meme-obsessed classmates and Mackenzie will have to deal with the Axe-lathered Elijah. But maybe instead of bottling up how they feel, they'll laugh about it instead." Read More
---
NOWTHIS Her
Comedy is POWER
 "Comedy is POWER." Watch GOLD's video op-ed on NowThis Her, written by GOLD founder Lynn Harris, featuring rockstar comics/teachers from the GOLD team, and introducing GOLD student superstar Brianna Allen." Visit NowThis.
---
Crain's Business New York
"Comedy is serious business. That's why Lynn Harris is concerned that girls and women have been sidelined. "Comedy is power," said Harris. "You're the one with the mic. You're the one with the punch. We want to give more people that power—especially girls and women—especially now, when women are resisting and persisting everywhere." Read more
---
Biz Journal
"New York City is more than just a hub for entrepreneurs focused on technology, banking and office sharing. It's also where comedians go to learn from veterans and hone their craft in front of the toughest crowds. Young women who aspire to do stand-up should seek out Lynn Harris. The veteran comic and author founded Gold Comedy, a New York-based startup that coaches girls in "the art of stand-up" and "mining their life experiences for material." Read more
---
Gadgette 
Review: GOLD's brilliantly diverse online comedy course
"I've come out the other side knowing how to write and remix jokes, noticing the structure and setup of different comics' acts, and with a whole list of helpful tips I would have had no way of knowing about otherwise. Oh, and in the process I heard about some kickass women comedians that I'll be checking out for sure. The whole course left me thinking 'comedy IS a place for me, I can do this' — and that's priceless." Read more
---
Lifehacker
Empower Teen Girls by Teaching Them Stand-up Comedy
"Whether the goal is to be a professional comedian, Snapchat star or to simply disarm a bully one day, the process of learning comedy can be an incredible confidence builder for those in the trenches of tween and teen life. "Comedy is power," explains Gold Comedy founder Lynn Harris, a veteran standup comic and author (and former Tonya Harding lookalike—"a long story," she writes in her bio). Growing up as a bookish kid, Harris gravitated to humor early: "Being at some level aware that I could not compete in traditional popularity, I let my goofball flag fly.'" Read more 
---
Ms. Magazine 
Giving Women and Girls a Voice in Comedy
"For just $19, GOLD is serving up several detailed and engaging lessons on the fundamentals of comedy, delivered with hilarity and enthusiasm by veteran comedian Elsa Waithe. Each lesson features accompanying writing prompts to stir comedic sensibilities, as well as external resources—such as sample clips of established comedians employing a component of standup taught in the corresponding lesson." Read more 
---
BRIT+CO
GOLD Comedy Is More Than Just a Comedy Class: It's an Empowerment Tool for Women
"Using the tagline, "COMEDY is POWER," GOLD wants to enable young women and NB folks to hone their skills and learn everything from how to write a joke (including writing prompts, character style, and delivery) to what a stage performance should look like." Read more
---
Comedy Cure: How performing comedy can improve your life
"'What makes you different is what makes you funny, and what makes you funny is what makes you strong,' said Harris. 'The best thing is that they don't change who they are in order to be on stage and tell jokes. If they came in geeky, that's their stage persona. If they came in shy, that's their stage persona. If they came in loud, that's their stage persona. Probably the best thing you can tell a girl (of any age) is that you don't have to change for people to like you. Or listen to you, or applaud you.'" Read more
---
Applying It Liberally (with Megan Sass & Lynn Harris)
---
The Winsor Bulletin
"Through online and in-person classes, workshops, and events, "we are creating a safe and welcoming place where girls can amplify their voices through comedy and share them with the world." Visit The Winsor Bulletin
---
chEEK MAGAZINE
GET UP! STAND UP!
"In New York, the Gold Comedy workshops encourage teenage girls to get on stage and offer them the basic techniques of stand-up." Visit chEEK Magazine.
---
Sparkle Report
Featured Female: Lynn Harris
"That thing you think makes you weird is actually the thing that makes you awesome. If you think other people think you're weird, here's what they're really thinking: "I'm boring. Also, jealous."
---
Here's Looking at You, Kinder
Our Jewish guest is writer and comedian Lynn Harris, founder of Comedy GOLD, which teaches girls and women how to empower themselves through comedy. She tells us why mining difficult experiences for stand-up comedy material is a valuable skill, how to tell a joke in a culture dominated by political correctness, and what it's like being married to a rabbi.
---
Stand Up! With Pete Dominick (Sirius XM)
In studio with @harrislynn, @morninggloria of the @thedailybeast & @PeteDominick's new pussy hat. #SUPD pic.twitter.com/gpa8OlalJF

— StandUP! w/ Pete (@StandUpWithPete) January 24, 2017
---
Splitsider
The First Comedy School for Teenage Girls Aims to Improve Comedy Farm Teams
"It's a great time for women in comedy, or so the conventional wisdom goes these days. An all-female Ghostbusters is imminent, women like Maria Bamford and Chelsea Handler are getting Netflix shows that represent their comic sensibilities, and Samantha Bee is just one of…one women with a late night show. While things are improving at the top, there's the issue of getting women more opportunities on the lower rungs of comedy, as The Atlantic recently pointed out, where careers are really forged. Enter Lynn Harris, a former standup comic (and Tonya Harding impersonator) raising money to pilot a comedy school for teenage girls whose ultimate goal is to help girls interested in comedy learn the craft, leading to more diverse voices into the comedy world."
---
Lifetime
Finally! A Comedy School For Girls
"That's why this Friday we're totally crushing on comedian, writer, and all-around champ Lynn Harris who, on top of being a funny, funny woman, has launched a crowdfunding campaign designed to give the next generation of female comedians a leg up."
---
Like a Boss Girl
THIS WOMAN'S BUSINESS IS FUNNY BUSINESS
"I'm a former comedian and humor writer and firm believer in the power of pop culture for social change. To me, comedy is power. If you are making people laugh, they are listening to you. You are being yourself. You are in charge. You are telling the story—your story. You have the spotlight. You have the mic. I'd like to give that power to more people. Especially girls. Especially now."
---
The Daily Dot
The New York comedian crowdfunding a comedy school for girls
"This turmoil compelled New York City comic Lynn Harris to spearhead the creation of Comedy for Girls, an organization that will empower young women interested in comedy learn the art of the joke and spurt a growth in self-confidence.
---
Women's eNews
Funny Girls Say It's Serious: They Could Use a Confidence Boost
"Lynn Harris, a former stand-up comedian, is launching a program in New York City to help more girls such as Woodard get a foot in the door of an industry that is famous for kicking female performers out."
---